Making moves: Local Works to relocate for expanded, safe capacity
Lowcountry Local First relocates, expands its local-independent coworking space
Local Works to open in RCB Development's "The Lumberyard" before end of year 
CHARLESTON, SC  –  Lowcountry Local First (LLF) is set to relocate and expand its local-independent coworking space known as Local Works. The nonprofit economy-building organization launched Local Works in 2014 as Charleston's first coworking space and has remained the area's only such space targeting specifically local-independent businesses and entrepreneurs of diverse sectors. Designed to affordably and flexibly support a cross-section of industries, the move to a larger space will allow for not only expanded capacity but safe social distancing practices to be implemented.
The local-independent coworking space will relocate just west of its current location on upper Meeting Street to King Street Extension, leasing 5,181 sq. ft. of The Lumberyard, a project of RCB Development located at 1859 Summerville Ave. Key features of the space (Suite 800) will include:
26 full-time seats
8 private offices
5 private pods (semi-private offices)
3 phone booths
2 conference rooms with AV
2 lounge areas
Kitchen
Spacious covered patio
Part-time coworking opportunities
Printer/copier
High-speed WiFi
Daily cleaning service
Free on-site parking and bike racks
Close proximity to CARTA bus stops and the planned regional Bus Rapid Transit line and Lowline park
Skylights for abundant natural light
Close proximity to brewery district and restaurants
The space, which has taken pride in featuring local service and product providers from its launch in 2014, is being designed by local architect David Thompson and will continue to feature local craftspeople, makers, coffee roasters and artists. This priority to source locally not only ensures the space will be truly one-of-a-kind but also keeps dollars in the local economy — a pillar in the overall mission of Lowcountry Local First.
Businesses and organizations such as Lowcountry Street Grocery, Rheos Gear, Vizbii, Charleston Legal Access, Blueprint Insurance, Heron Farms, and dozens more have called Local Works "home base" for their operations throughout the last six years. Participants of annual surveys of Local Works companies have reported more than $257M in combined revenue since 2018. The organization looks forward to supporting the launch, growth and collaboration of similar community-building and -enriching businesses in its new location while also planning and hosting community events and workshops.
"Local Works thrives on the collaboration and engagement of its community members and we are grateful to have the opportunity to expand to a larger space this year, allowing for more entrepreneurs, artists and businesses to join our local family," says Steve Fletcher, Lowcountry Local First's Community and Partnership Manager. "Actively building out a new space at this time also allows us the chance to ensure we provide a safe, clean, appropriately-spaced workspace for this era of COVID-19 that we will face for the foreseeable future. Businesses need a place to escape for productivity but need to do so safely. We'll be here to support them again starting this fall."
Businesses and entrepreneurs can sign up to stay informed of the new space's progress, tours, and opening date.
Early interior concept sketches provided by David Thompson Architects and exterior images provided by RCB Development.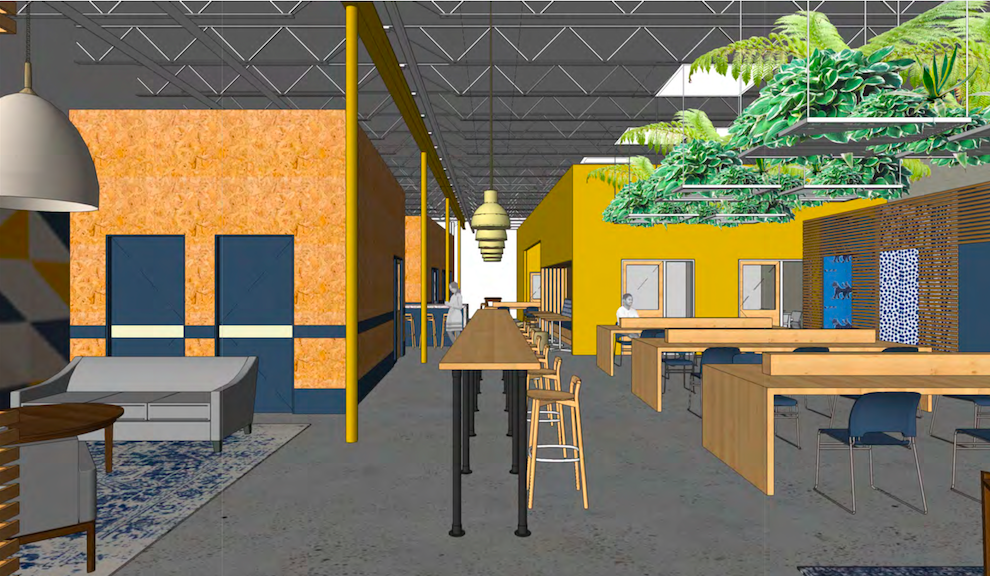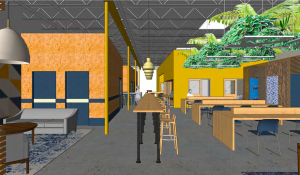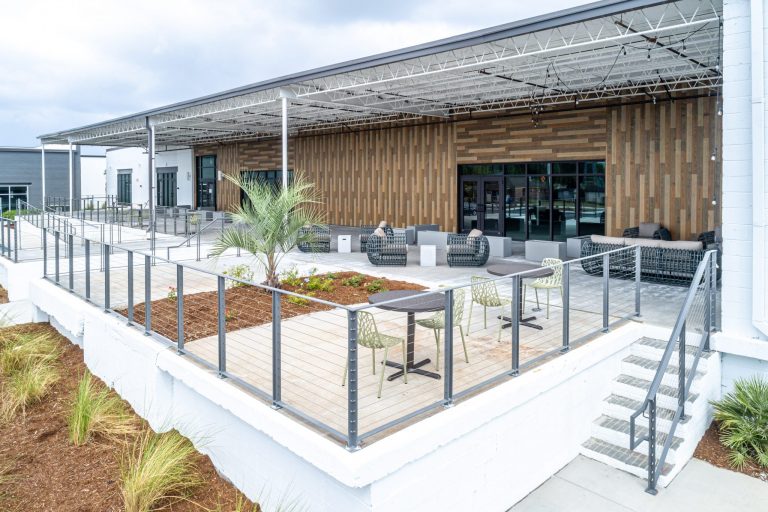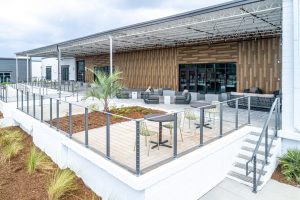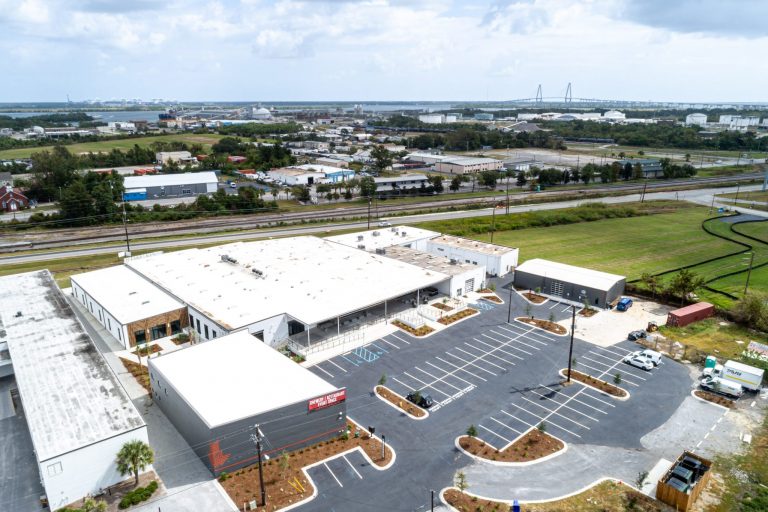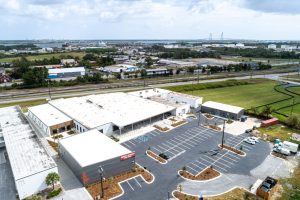 LEARN MORE: Lowcountry Local First cultivates an economy anchored in local ownership, because local-independent businesses are the cornerstone of our culture, economy, and character. To learn more about Lowcountry Local First, visit lowcountrylocalfirst.org or email jordan@lowcountrylocalfirst.org. To learn more about Local Works or to be added to the interest list, contact Steve@lowcountrylocalfirst.org.
###