26 full-time seats
9 private offices
2 conference rooms with audio/visual technology
3 phone booths
5 semi-private pods
Printer/copier
Lactation space
Regular cleaning services
Community kitchen
2 collaboration lounges
Spacious outdoor covered patio
Part-time coworking opportunities
Skipping distance to breweries and restaurants
Ample free parking
Fast Wi-Fi
Close proximity to CARTA bus stops, the planned regional Bus Rapid Transit line and the planned Lowcountry Lowline park
Skylights for abundant natural light
Mailbox access for dedicated seats and private offices
Floor plan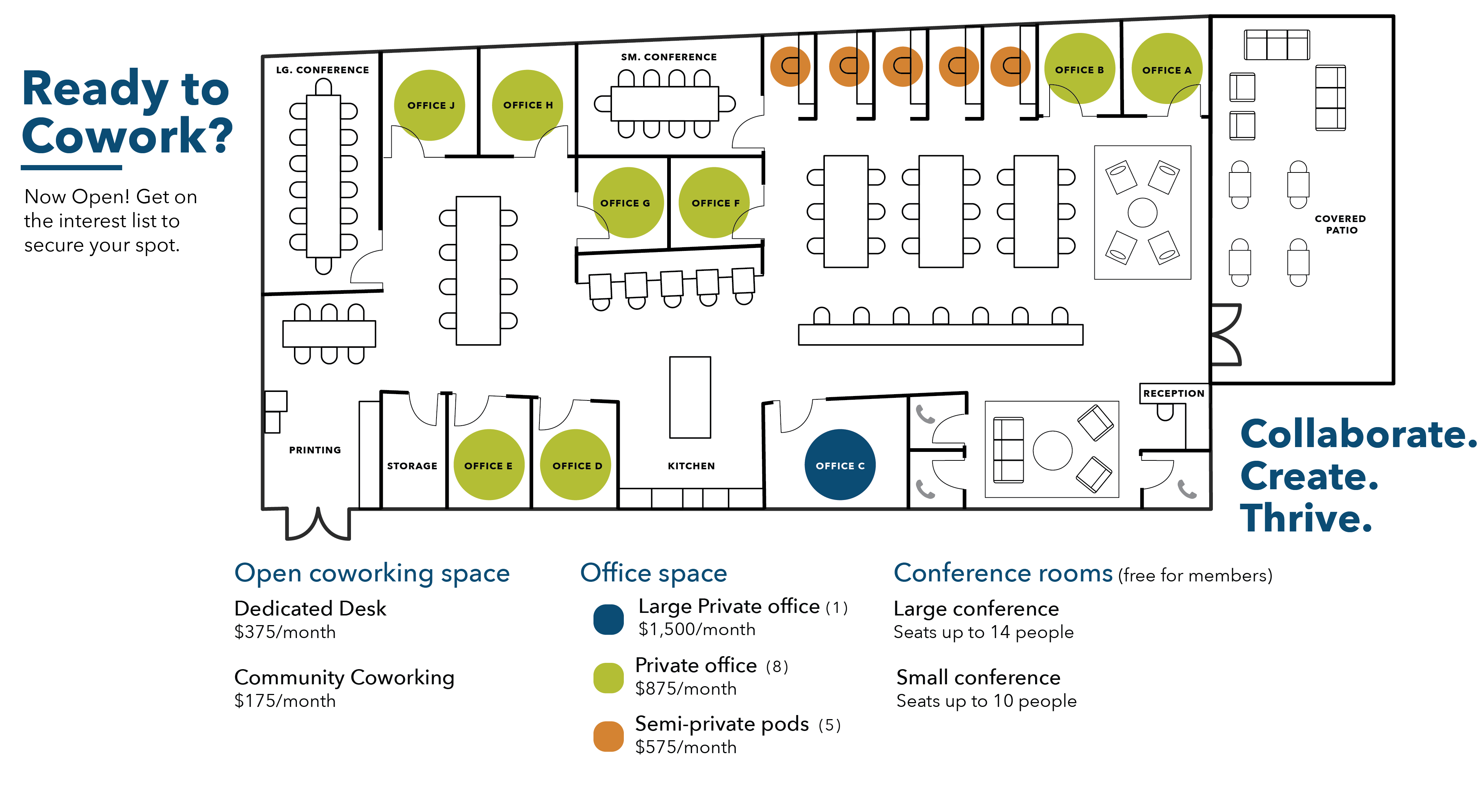 Guest & Conference Room Policies:
Day Passes, Community Coworking, Dedicated Desks, and Semi-private Pods are for 1 person only. Small offices are for up to 2 people and the large office is for up to 4 people.

Conference room use is limited to 2 hours per member (or per company in the case of multiple people in one company using the space) per week. Please note this does not mean 2 hours per conference room but rather 2 hours of total conference room use.

Extended use of the conference room for periods longer than 2 hours may be arranged for a fee with the Local Works Community Manager.

Guests are permitted to be in Local Works for up to 3 hours per day. For guests that will be in the space any longer, we kindly request they purchase an individual Day Pass. They are available to be purchased at the front desk or online through our website.